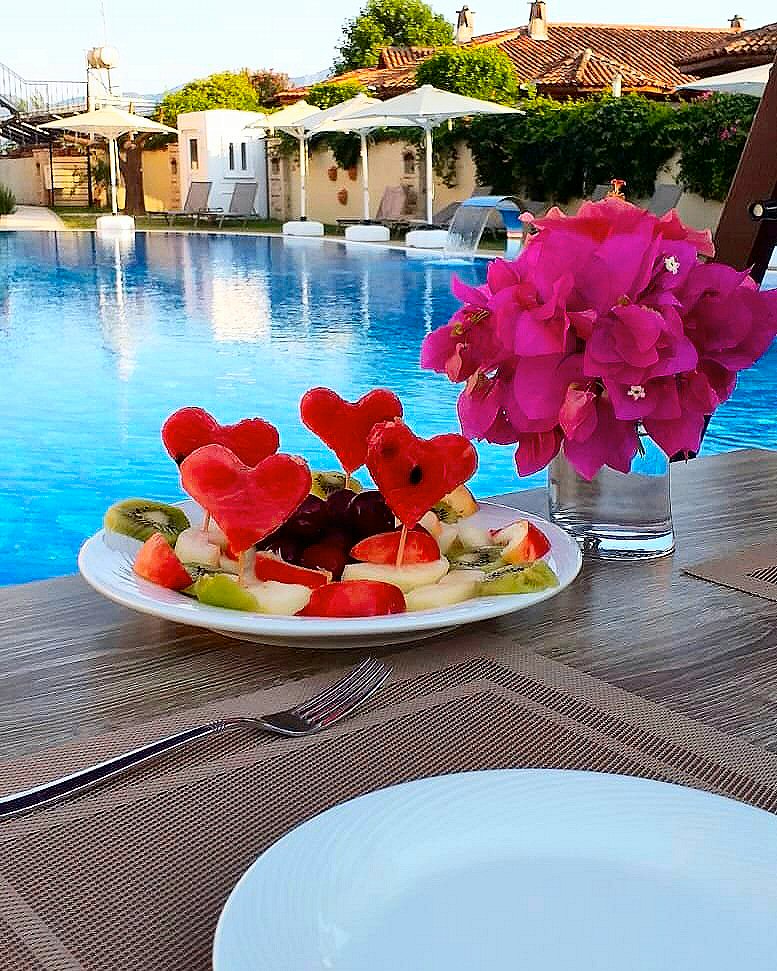 This new yoga venue (within a hotel) has spa facilities which include a hamman/turkish bath, sauna, treatment room, a large outdoor pool plus a small indoor pool.
The venue is centrally situated in Dalyan Village  and close to the river.
You can also reach Iztutu beach by taking one of the many riverboats from the village, or a bus. Iztutu beach is huge, very beautiful and within the national park. There are no buildings other than a cafe at each end with changing huts and sunbeds -  it  is a conservation area with extremely strict access rules to protect the turtles which nest there.
Besides visiting the beach we can also arrange a variety of trips. There are also hot springs, mud baths and a huge lake to explore - its a very beautiful region.
A fantastic day out is the Twelve Island Boat Trip, On Saturday mornings there is a large market in Dalyan village selling local produce, spices, fabrics etc.
We can also arrange boat trips with barbeque lunches and a visit to a very old Haman (Turkish bath).
If you are interested in history there is the ancient city of Kaunas on the other side of the river or travel further afield to the Ghost Town at Kayaköy which is exactly as it was when the Greeks left Turkey to return to Greece in 1922.
Pleade note food at this venue will be Turkish Vegetarian.