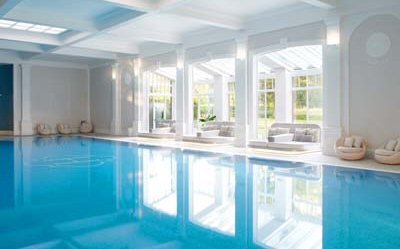 This weekend begins at 3 pm on Friday and  completes at 4 pm on Sunday, everybody is given a single room unless they request otherwise.  Henlow has a 50 year history as a health farm and has been a centre of peace for centuries. Cistercian Monks once occupied The Grange, building the spectacular weir on the River Hiz that flows close to the house today. Over eighty indulgent spa therapies are available. 
Just an hour from London and nestled in 150 acres of parkland Henlow is an ideal country escape, and a perfect pampering retreat  It blends the tradition of the old with the innovation of the new, offering luxury and grace combined with a cost atmosphere that makes every guest feel at home.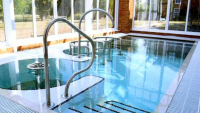 You can relax in the steam room and whirlpool, take a dip in the huge swimming pool,visit the fully equipped gym or participate in some of the many classes that take place each day. Classes range through hula hooping, spinning, aqua classes and Pilates.
Most classes are free, there is however a small charge for classes (outside of your scheduled yoga classes) taking place in the Dance Studio. £3 for 30 minutes and £5 for 45 minutes.