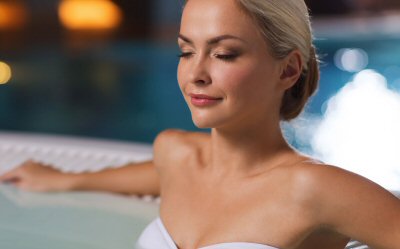 This weekend begins at 3 pm on Friday and completes at 4 pm on Sunday, everybody is given a single room unless they request otherwise.
Champneys Springs is only one hour from Leicester and Sheffield and one and a half hours from Liverpool, London and Manchester, Champneys Springs offers modern luxury.
Everything has been designed with relaxation in mind, from the beautiful water walkway to the spacious lounge areas. Surrounded by open park lands, Springs combines light, airy spaces with a warm and friendly atmosphere.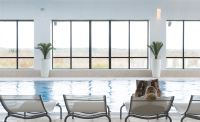 You can relax in the steam room and whirlpool, take a dip in the huge swimming pool, visit the fully equipped gym or participate in some of the many classes that take place each day. Classes range through hula hooping, spinning, aqua classes and Pilates. Most classes are free, there is however a small charge for teacher led classes in the studio. £3 for 30 minutes/ £5 for 45 minutes
Springs now has a Hydrotherapy Pool open to all at any time, this replaces the Thalassotherapy treatment. . A mineral rich warm pool with hydrotherapy jets to stimulate and tone tired aching muscles. Excellent for treating cellulite, arthritis and general muscular and joint aches and pains..