Our Hotel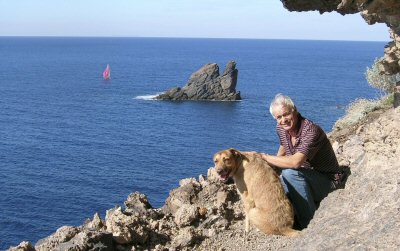 Ischia (pronounced Iss-Key-Ah) has a natural, untouched feel. As one of the worlds first health spa destinations, Italians (and Romans, before that) in the know would flock to Ischia to indulge in its mineral-rich volcanic mud and waters.
Just off the Amalfi Coast, Ischia boasts natural wonders such as a dormant volcano, lush gardens, thermal spas, clear beaches, ancient ruins, and endless views across the Bay of Naples.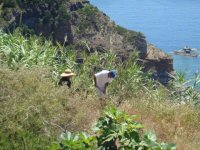 It is a corner of paradise in the south of the island, perched high above the Mediterranean, with lush organic gardens, surrounded by unspoiled nature, overlooking an endless sea. 
The family is committed to sustainable and environmentally friendly practices and grow fresh herbs and vegetables in their garden for your meals.
This area is beautiful, sunrises and amazing sunsets, olive groves, palm trees and wild flowers of beautiful colours will be your companions  alongside silence and relaxation.
Not only will you enjoy the grounds with the sundecks, terraces, gardens, thermal pools, and yoga space, but there are also optional carefully-planned day-trips to offer guests a full experience of Ischia. These include the village of Ischia Ponte for a visit to the picturesque Castello Aragonese and artisanal shopping in Ischia Porto. A guided mountain walk will also be offered.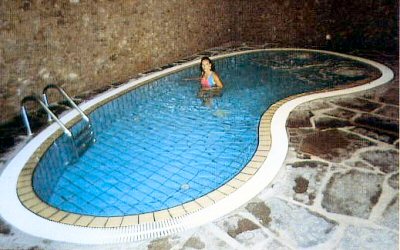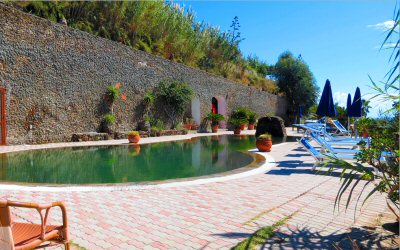 We have two swimming pools, an outdoor one on the terrace for sunbathing with deck chairs, beds, chairs and umbrellas.
An indoor thermal pool with temperature of 34 / 36 degrees, situated in a sauna-cave completely covered with mosaics of pumice stone.
The area:
The village of Panza is close by for cafés and shopping.
There are scenic walks in every direction. We especially recommend walking to La Scannella, an exceptionally  beautiful bay.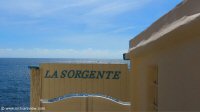 Within 30 minutes walk are the natural hot springs at Sorgeto which are one of the biggest attractions in Ischia. The island's underground volcanic activity bubbles up from beneath and naturally heats a series of rock pools.
By climbing down the many steps towards a tiny beach in a wonderfully picturesque cove, visitors are able to bathe in a variety of pools, each with slightly different water temperatures.
Bathers spend the day at Sorgeto to enjoy what is effectively a natural jacuzzi which soothes and massages the body to ease aches and pains.